Austin, TX trio GLASSING are set to unleash a new EP, Dire and Sulk, featuring two songs of sludgy, blackened fury and their first recordings since 2021's critically acclaimed full-lengthTwin Dream. Dire and Sulk showcases GLASSING at their most violent, chaotic state yet while still providing moments of refined clarity and depressing beauty. Marking their first recordings with drummer Scott Osment (Deaf Club, Weak Flesh) these recordings showcase a new stage of the band and further solidify the Texas trio as architects of a new wave in heavy music.
Today the band has released the lead single from the EP, "Sulk," in the form of a music video. Stream the new music video and pre-order the EP on Cassette, 7" vinyl or Digital Download at: https://smarturl.it/GlassingDaS 
Additionally, GLASSING will be kicking off a US tour in support of the new EP on August 26th, including select dates with Pelican, Chat Pile, Meth, Dreamwell and more. A complete list of dates is available below. 
A vinyl repress of 2021's Twin Dream is also now available via Brutal Panda and features alternate cover art. The limited edition is in honor of Brutal Panda co-founder Mike Lara, who recently passed away in July. A detailed statement from Mike's partner, Bob Lugowe can be read HERE.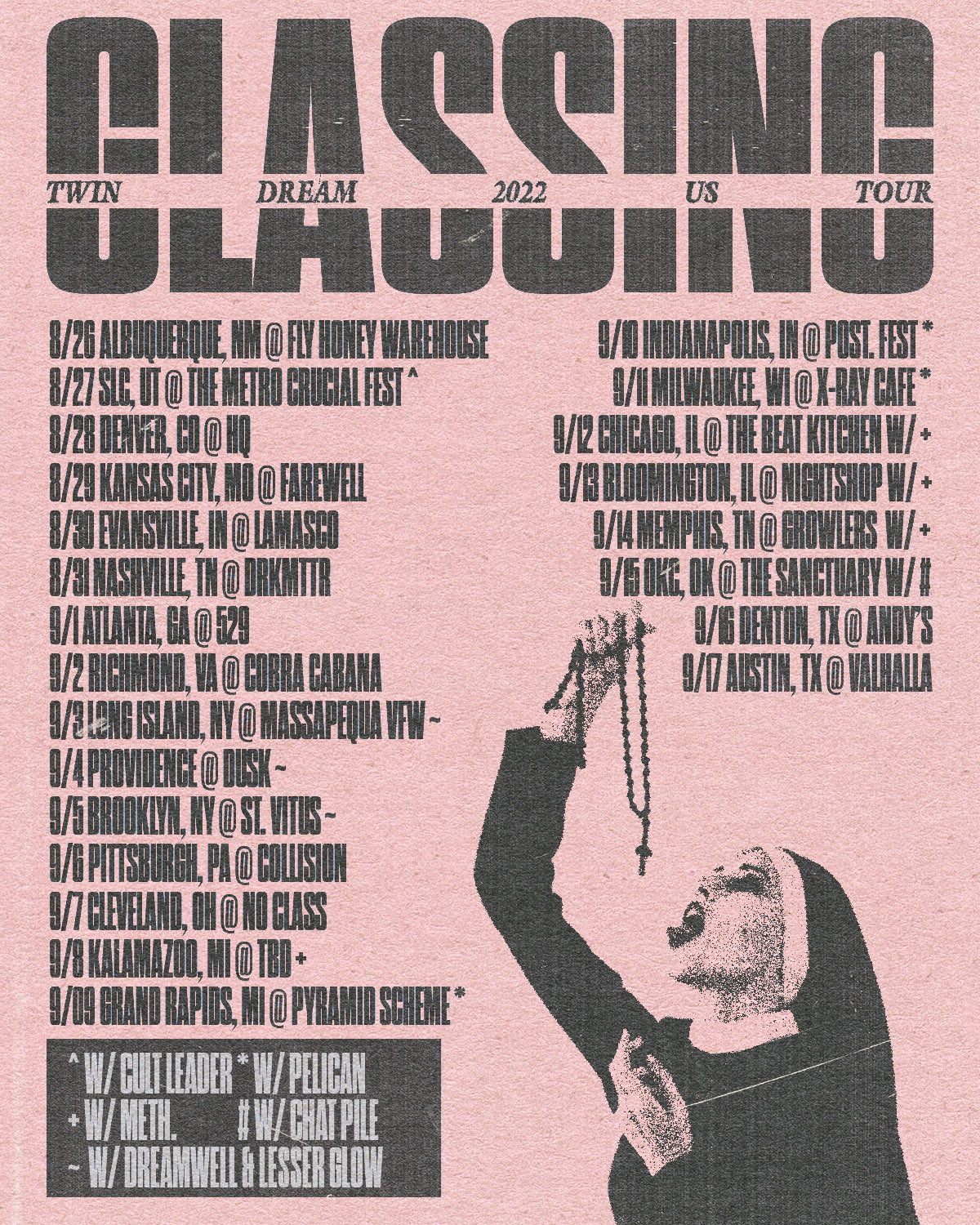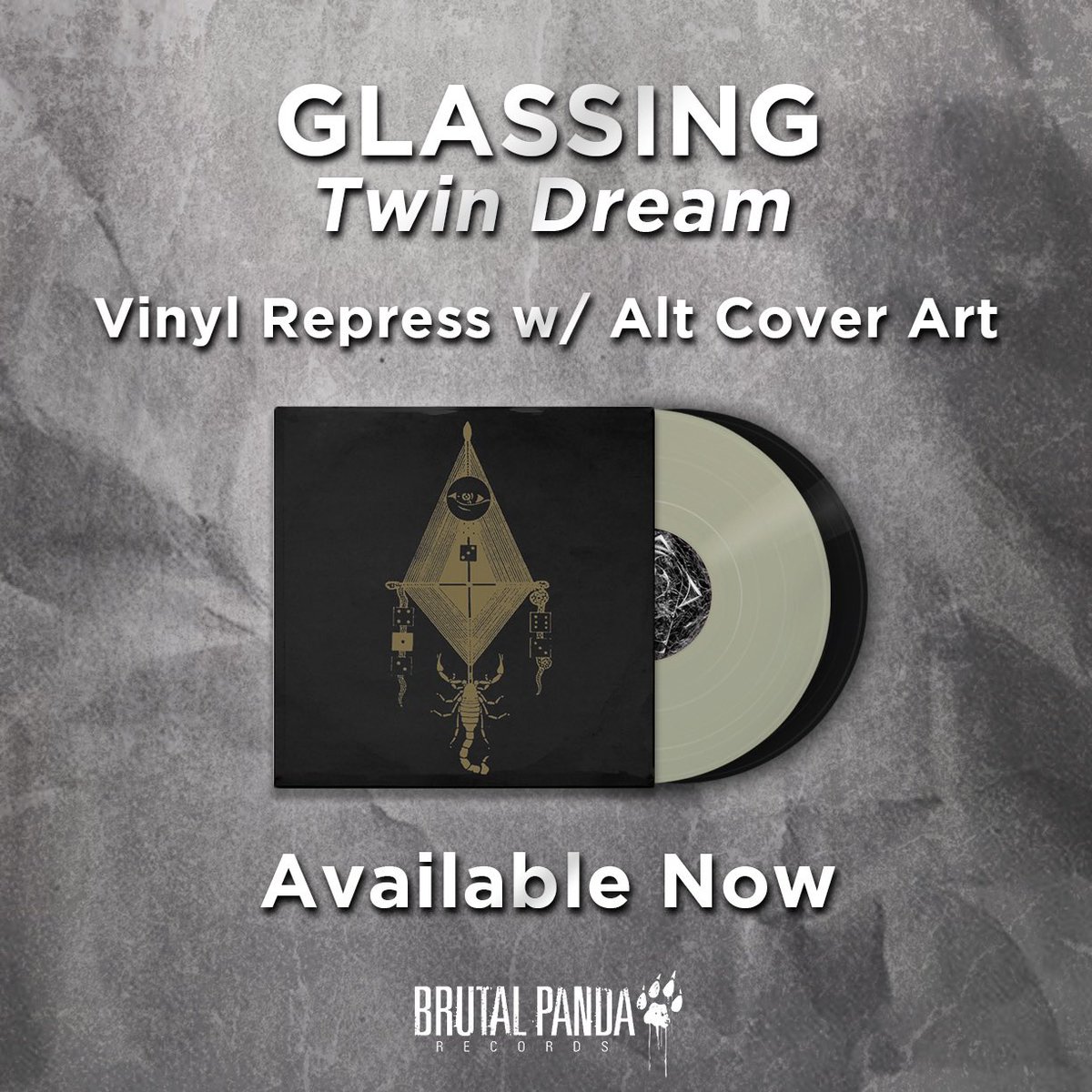 What the Press is Saying About GLASSING: 
"Hardly is music ever as emotive and mind-melting as 'Twin Dream'" - Invisible Oranges
"Sky-scraping post-metal with doomy girth, black metal ferocity, and post-hardcore bite." - Revolver
"Glassing have spent the past half-decade crashing fractured, damaged noise rock into shimmering shoegaze and post-metal, coming up with songs that are equally as likely to inspire wide-eyed terror as crying in the middle of the pit" - Decibel 
"Glassing offer quite the maelstrom of metal....a true adventure" - Metal Sucks